Pallet Dawg. An investment in protection.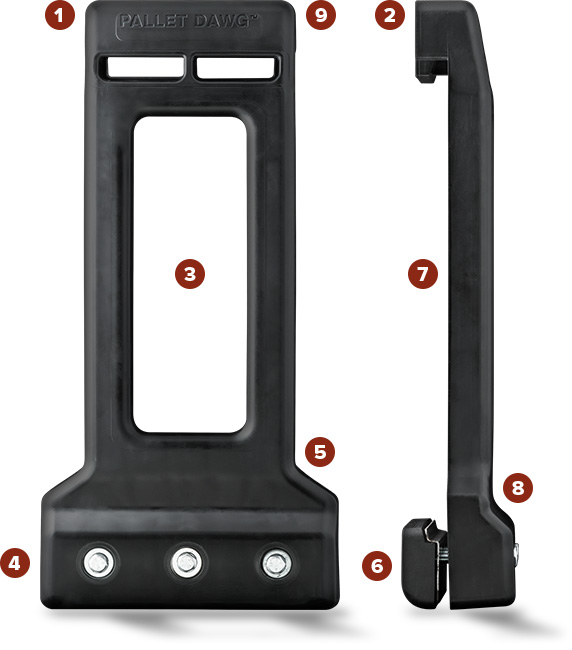 We designed Pallet Dawg to take the hit and keep on working.
Uni-body, molded construction.

Flexible yet rugged, Pallet Dawg has just a few simple parts.

Slim, lightweight design.

At just six pounds, forklift load capacity is essentially unaffected.

Large window area.

Increased visibility enhances safety and convenience.

Narrow impact zone.

Reduce the chance for contact with product.

Beveled, contoured edges.

Smooth surfaces and rounded corners contact product gently.

Large radius connecting plate.

Rounded design enables the carriage to glide over dock plates and rack systems.

Easy assembly.

Three bolts–one tool. In five minutes go from box back to work.

Fits like a glove.

Precisely engineered to fit all Class II carriages.

Durable and corrosion-proof.

PVC plastic construction withstands extreme environments.